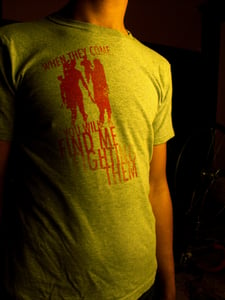 $

8.00 - On Sale
Find Me Fighting Zombies. Nuff' said.
Comes in different colors!

Check the options to see what we currently have.
If you need a different size/ shirt color / anything, do not hesitate to let us know! these are all hand screened, so we can make you any shirt size on any shirt.
email us! fmftband@yahoo.com